Use Cases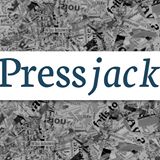 3D Issue
3D Issue is designed to let anyone take their static web contents and turn it into a really nice, attractive, responsive web magazine that works on any device. It solves the problem of people who have web content but don't necessarily have the skill-sets to make that content available on an array of devices.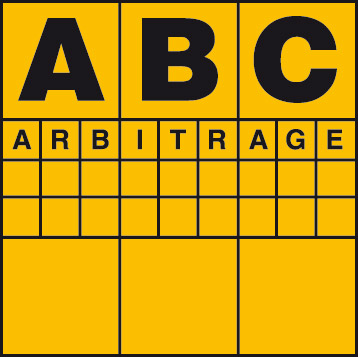 ABC Arbitrage
ABC Arbitrage is a finance company specialized in automated trading, and uses Cassandra for multiple applications; ranging from the monitoring of their servers to the storage of real time risk data.

AOL
AOL is an online brand providing: content generation, content value add (geotagging, entity tagging, personalization) and advertising. AOL uses Cassandra as an article index for several AOL technologies; including as a service layer that facilitates the storage and retrieval of many millions of articles.

Accenture
Accenture is a management consulting, technology services and outsourcing company helping clients become high-performance businesses and governments.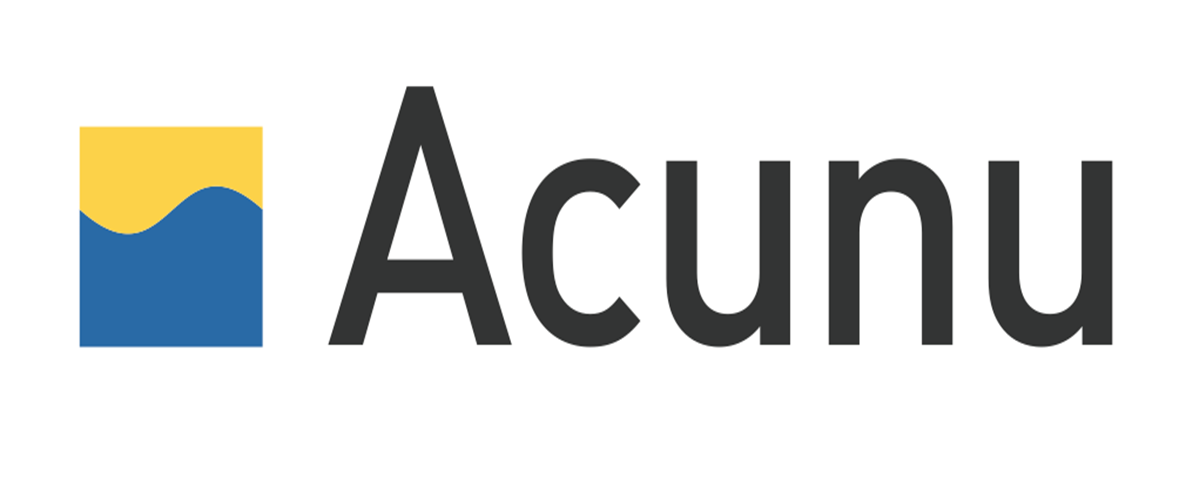 Acuna
Acunu Analytics, powered by Apache Cassandra - the industry leading NoSQL database, enables you to quickly and simply build real-time monitoring and analytic applications. Acunu Analytics provides instant answers to rich queries on any stream of events, such as log data, financial market data, call detail records, ad impressions or clicks.
AdGear Technologies
AdGear is an independent advertising platform for publishers and advertisers. They empower digital media innovators by offering a wide range of ad technologies that spans across display advertising, video, mobile and real-time bidding technology.

Adform
Adform is a technology platform used by thousands of media agencies, advertisers and publishers for planning, buying, executing and tracking online display advertising using Cassandra to help power their real-time trading engine.
Adobe
Adobe uses Cassandra in Adobe® AudienceManager, a Digital Marketing Suite (DMS) product that consolidates, activates, and optimizes digitally addressable data from all sources.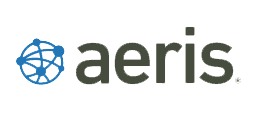 Aeris
Aeris is in the machine-to-machine/internet of things space; so what we do is connect machines into a network. These machines can be as large as cars and trucks, all the way down to the little sensors sitting in a gasoline tank or parking space. We have customers, such as Hyundai, that have all of their vehicles connected to a network that we run. All of the Honda vehicles that are connected to the internet (with the connected vehicle program) are connected to the network via our systems as well.
Agentis Energy
Agentis Energy uses Cassandra to help with their energy management tools, storing time-series energy usage data.

Airpim
Airpim is a cloud company that provide services B2B2C. The main product is "www.airpass.it" that is a mobile marketing solution. airpass is revolutionary in removing the physical hurdle (the plastic card) to implementing universally accessible, innovative customer discount programs. Taking advantage of the enormous potential of new technologies, our new "air card" operates "virtually" within a smartphone or a tablet. Our secret is easy: Invent a tool which is compatible with the devices people always carry with them. In addition to offering customers information on discounts, this "air card" is a medium for general contact and communication. So, you will always be in your customer's pocket. airpim patented "a general purpose technology to exchange information through cards"

Allied Payment Network
Allied Payment Network Inc. offers online bill payment service to financial institutions including banks and credit unions as well as directly to consumers.
Amara Health Analytics
Amara Health Analytics provides clinical decision support for physicians, and uses DataStax Enterprise to ingest, store and sort data from various hospital systems.

Ampush
Ampush is an ad technology company and Facebook Strategic Preferred Marketing Developer (sPMD). We help large-scale brands and direct response advertisers to achieve performance at scale using Facebook ads. We deliver great advertiser ROI with our fully managed solutions, powered by the AMP Marketing Platform, across mobile and desktop native advertising platforms. We have clients in the gaming, retail, travel, financial services, technology industries, and more. Some of the clients that we work include MasterCard, Rdio, HotelTonight, Kellogg's, Warrior Dash, and Sojo Studios. We were founded in 2009 and we're based in San Francisco with offices in New York and Chicago.
Anant

AppDynamics
AppDynamics is an application performance essentially for Java, .Net and PHP applications, so they will confirm what healthy response times look like for your application and when something goes wrong, they notify you of the root cause right away.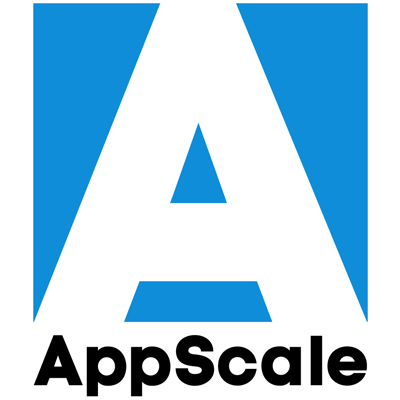 AppScale Systems, Inc
AppScale allows you to take your Google App Engine application and run it on your own hardware. AppScale started with Eucalyptus for private clouds, which makes it easy to also support OpenStack for both public and private clouds since they're a fork of Eucalyptus. They also have an AMI for EC2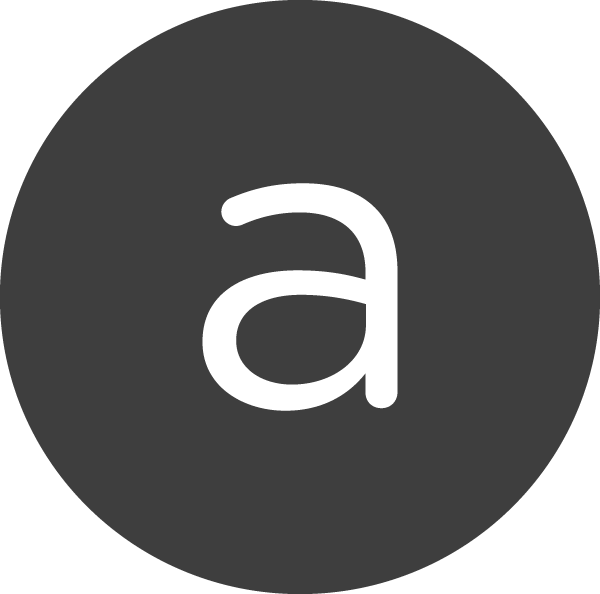 Appssavvy
Appssavvy uses Cassandra extensively in their activity based advertising platform, adtivity, to drive their activity ad delivery engine, event and engagement tracking, advanced reporting and analytics, and future Big Data needs including search.

Arkivum
Arkivum uses Cassandra across multiple datacenters, clouds and customer sites to help build scalability and resilience into its 100% assured data archive service.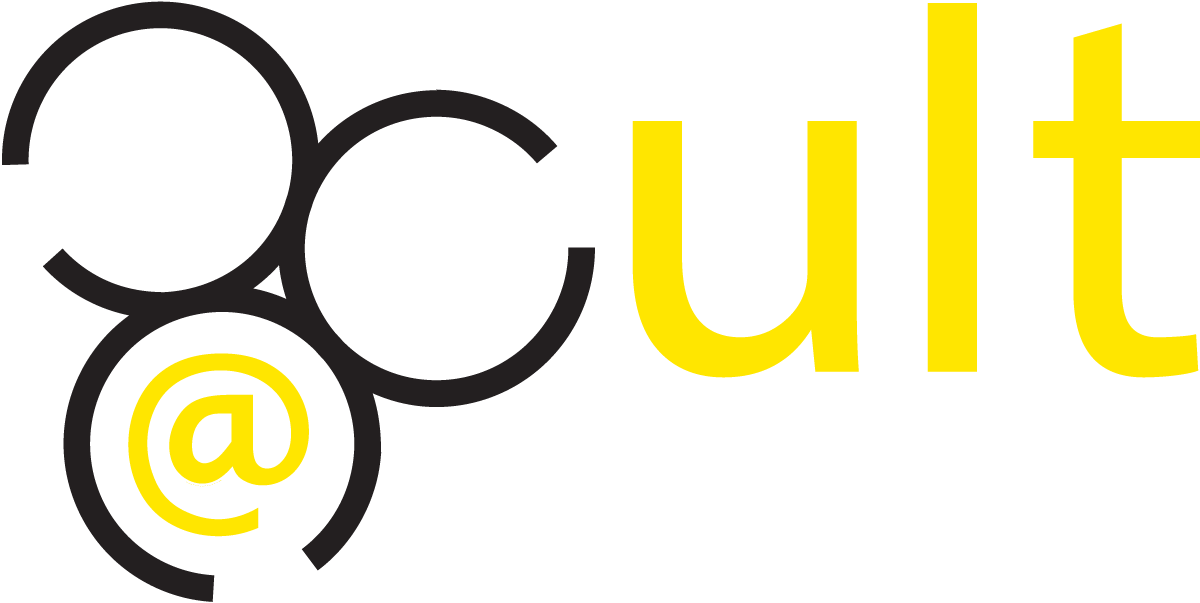 AtCult
@CULT è una società di nsulenza,progettazione e sviluppo di soluzioni tecnologiche innovative ed efficaci, finalizzate a migliorare i processi di:Ricerca dell'informazione Creazione e condivisione della conoscenza Collaborazione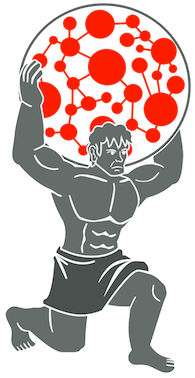 Aurelius
Titan is a highly scalable graph database optimized for storing and querying massive-scale graphs containing billions of vertices and edges distributed across a multi-machine cluster. Titan is a transactional database that can support thousands of concurrent users.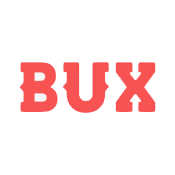 BUX
BUX is a mobile app that makes the big-bucks world of stock trading accessible to everyone with the help of Apache Cassandra. Cassandra keeps track of user stock state and messaging.

Backupify
Backupify\'s primary business is backing up fast application data. If you are a company and you store all your business, important data, in things like Google Docs or Salesforce, we\'ll do a backup for you and make sure you have a second copy of that data. While the data is typically safe in an application like Google Apps and Salesforce, they don\'t necessarily protect you from yourself or from other employees in your company. It\'s still pretty easy to lose data, and backing it up is still a very important strategy in the cloud as well as in the enterprise.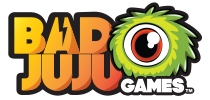 Bad Juju Games
Bad Juju Games technology suite provides video game developers like Tekken and Call of Duty a platform to collect a data from video games, ingest it, and provides back analytics for use in player profiles, leaderboards, analytics and tournament systems.

Barracuda Networks
While best known for their security solutions, Barracuda Networks offers products across three areas of IT: Content Security, Networking and Application Delivery and Data Storage, Protection and Disaster Recovery.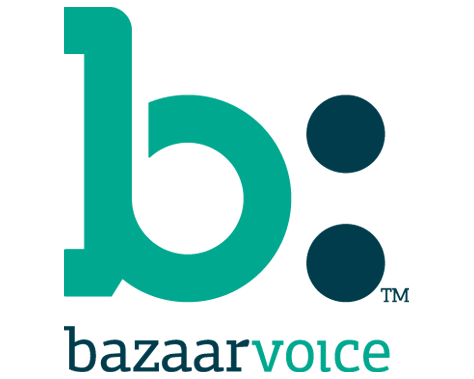 Bazaarvoice
Bazaarvoice collects user generated content that deal with reviews, questions/answers, stories and other such things for various retailers and brands, and then we analyze and serve that information back up to our clients. We've been doing this for about seven years now, and our customers include very well known companies such as those shown on our website.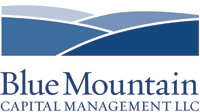 Blue Mountain Capital Management
BlueMountain Capital Management a hedge fund manager based in New York City. They do all sorts of trades, mostly in the credit space, and they've been utilizing Cassandra for our market data specifically; BlueMountain's trying to capture a lot of data from the markets in real time, and use that to inform our trade decisions.

Boxever
BOXEVER enables travel companies to use online and offline customer data to create stronger, more profitable customer relationships.

BrainSINS
BrainSINS brings personalization and recommendations to eCommerce stores using Apache Cassandra to track all user events for sites like Toys\'R\'Us, Mothercare, and Caterpillar.
Brandseye
BrandsEye is an online monitoring and insights tool used by brands and individuals to track all their online conversations.

Burt
Burt is a business intelligence company for publishers; so, we work with digital publishers to help them understand what their revenues are, and how they are making money online. That means tracking advertising and other things surroudning advertising, because that's how digital publishers make money. We really build analytic systems.
CERN Large Hadron Collider
ATLAS is the largest of several detectors built along the Large Hadron Collider at CERN. Its aim is to measure particle production when protons collide at a very high center of mass energy, thus reproducing the behavior of matter a few instants after the Big Bang. The detecting techniques used for this purpose are very sophisticated and the amount of digitized data created by the sensing elements requires a very large trigger and data acquisition system. This consists of approximately 30,000 applications running on 2,000 interconnected computers.

CallFire
CallFire is a cloud telephony company that provides voice and text connectivity to over 50,000 business\'. CallFire handles over a million calls and texts every day. These include routing incoming calls, sending outbound notifications, text message conversations, and much more.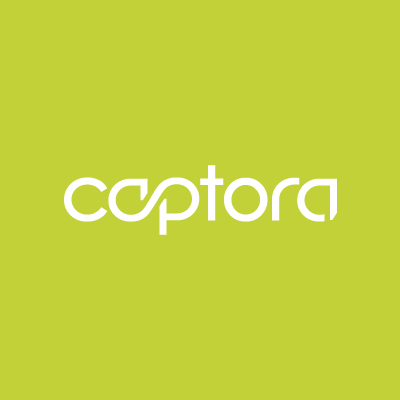 Captora
Captora delivers breakthrough Inbound Marketing Acceleration software, using Cassandra for logging click-stream data.

CardSpring
CardSpring is a commerce platform that enables developers to build applications for Credit, Debit cards, and Point of Sale Systems (e.g. discount, loyalty, digital receipt apps) using Cassandra as their primary data store for real-time and batch transaction processing.
CharityUSA.Com
Cassandra is the foundation for CharityUSA.com\'s online store catalogs: providing product data, product categories, searching, sorting, and recommendations functionality.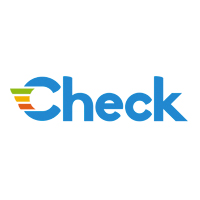 Check
Check, an Intuit company, is an app that helps users pay bills and monitor bank accounts and credit cards. They use Apache Cassandra to create a personalized overview for their users of everything they monitor.
Chill
Chill is in the business of mobilizing communities for entertainment properties. They help filmmakers build and activate their audiences, and distribute their work for them. That involves selling, promoting, the whole nine yards.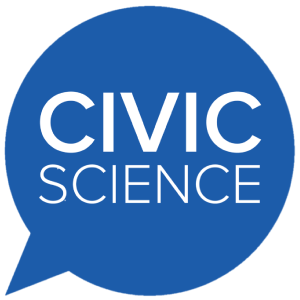 CivicScience
CivicScience powers the world\'s opinions with intelligent polling site and polling application solutions. CivicScience tracks their user profiles and answers with Apache Cassandra.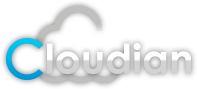 Cloudian
Cloudian is an S3 compatible cloud storage solution. Cloudian is ideal for enterprises and service providers looking to offer Amazon S3-compatible Storage as a Service (StaaS) and/or provide secondary storage systems for their cloud compute platforms, such as Citrix Cloud Platform, Apache CloudStack, or OpenStack.
Cloze
You can think of Cloze as a noise-cancelling inbox for email and social. What Cloze does is figure out who's most important to you. They analyze all of your past email history, of everyone you ever talked with, to figure out the most important people. They use that to then filter your social feeds and your email, so that you get a view of just what's important and not all the other junk that comes through.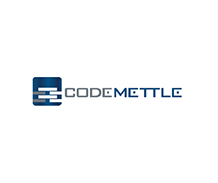 CodeMettle
CodeMettle helps network operators manage and provision services across networks of any size, type or complexity.

Cognitum
Cognitum delivers high-end IT services in the area of Cloud Computing & Big Data solutions as well as Knowledge Management tools and Semantic Technologies. We seek our competitive advantage with constant innovation through own investment in R&D; activities and cooperation with major academics within multiparty research projects.

Comcast
Comcast has created its own messaging bus titled Comcast Message Bus. It's a generic message queue - publish and subscribe infrastructure and they've implemented it based on a Cassandra backend. Comcast has a new setup box that is entirely cloud based, the X1, that allows you to run apps on it. One of those apps is a sporting app that allows you get more detailed background information in real-time about live sporting events. We use the Cassandra based message bus as a backend to the sporting app to send around notifications of live sporting events as they happen.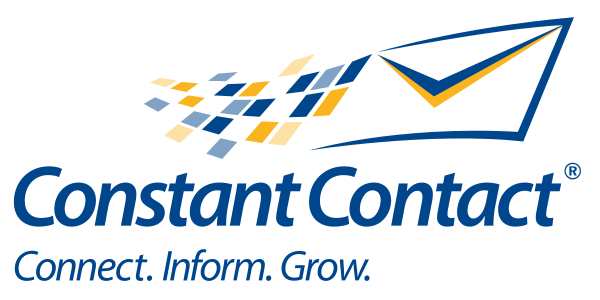 Constant Contact
Constant Contact's Social Media feature uses Cassandra and helped them deploy the app in 3 months for $250k, compared to 9 months for $2.5 million if they used a traditional RDBMS.
Contrail Systems (Juniper Networks)
Contrail Systems, a Juniper Networks company, is an Open Source network virtualization and network function virtualization platform.

Coursera
Coursera is an education platform that partners with top universities and organizations worldwide, to offer courses online for anyone to take, for free. Coursera migrated their online platform from MySQL for a high availability solution.

CrowdRiff
Crowd Riff\'s main product is our social scoring platform. We help brands analyze their communities by scoring and segmenting their audience on social networks like Twitter, Facebook and Instagram.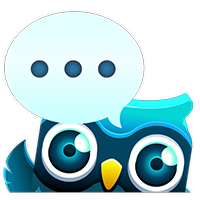 Cubie
Multimedia messaging app Cubie is ready to grow, worry free, with Apache Cassandra

CumulusRDF
CumulusRDF is an RDF store on a cloud-based architecture. CumulusRDF provides a REST-based API with CRUD operations to manage RDF data. The current version uses Apache Cassandra as storage backend.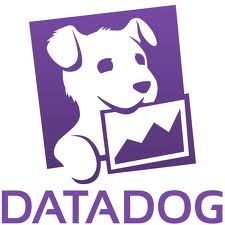 DataDog
Datadog is an infrastructure monitoring service that aggregates performance metrics from more than 50 different applications in one place to let development and ops teams understand, in real time, how their systems are behaving.

Datadio
Datadio is a social tool to help marketers make better decisions through data analysis and communicating in real-time.

Datafiniti
Datafiniti is a search engine for data. We've built a catalog of all structured data available on the Web; things like businesses, people, products, and more. We keep a massive database built on DSE of all this information that can be searched and used to generate custom output that meets our customer's inputs and criteria.

DeNa
DeNA is a global Internet company focused on social games, e-commerce and other web services for mobile devices and PCs. DeNA games track player progress, and game states with Apache Cassandra.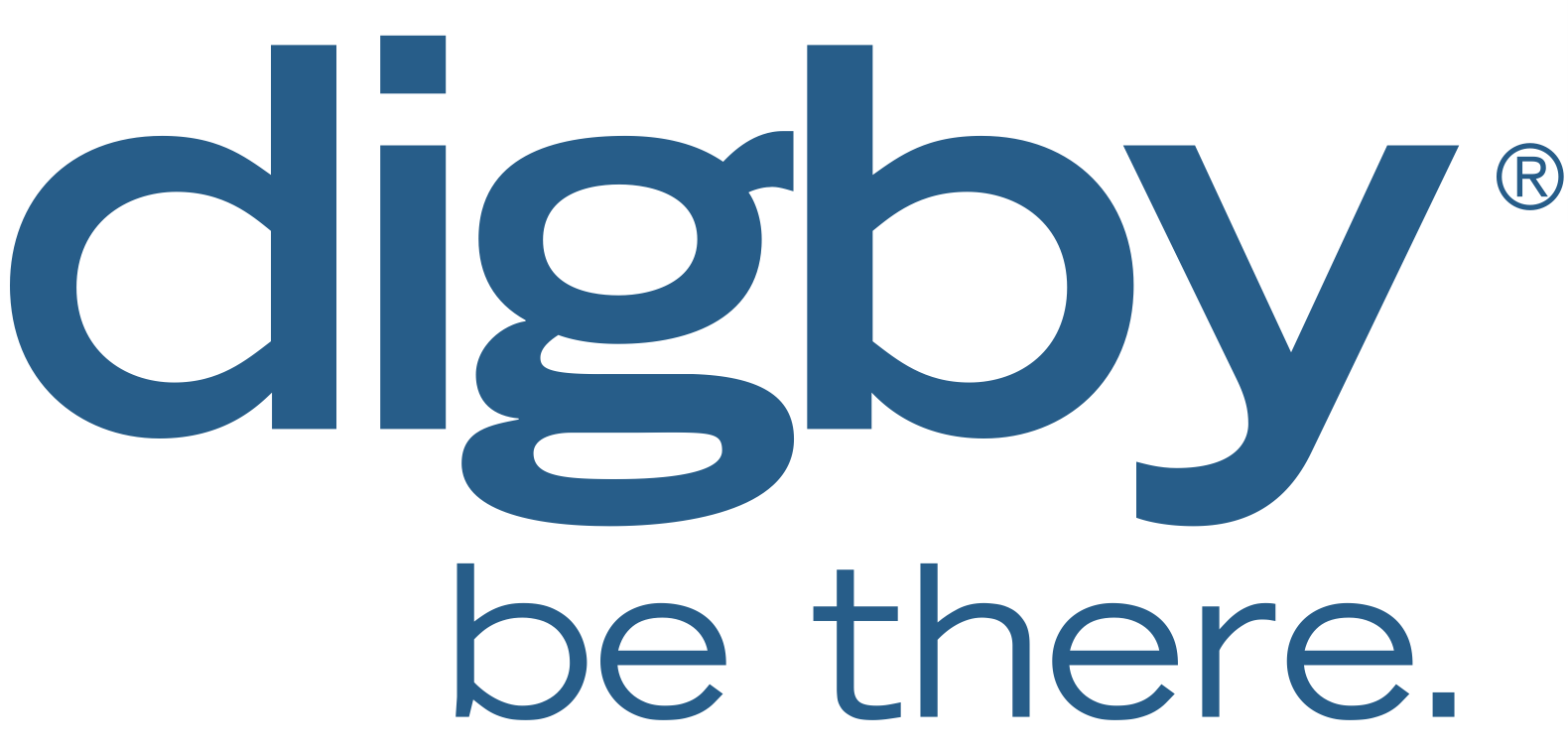 Digby
Digby\'s Localpoint is an award-winning location-based marketing and location analytics platform that powers retailers\' and brands\' cross-channel strategies. Digby uses Cassandra to support their mobile, location-based

Digital Reasoning
Digital Reasoning has a system called Synthesis that reads and analyzes unstructured data. This data is typically in the form of documents, or unstructured data from any source. It can work on huge amounts of this data; they\'ve scaled up to about 100 million input documents so far.

Disqus
Disqus is a free service that enables great online communities. As the web's most popular discussion system, Disqus is used by millions of websites that cover pretty much any topic imaginable. Their magic is in connecting people to stuff worth talking about.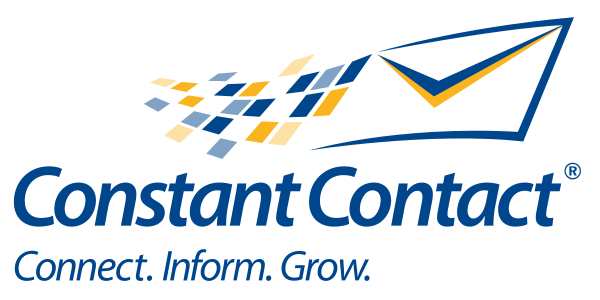 Dstillery
Dstillery is a marketing technology company. Their goal is to help marketers find customers online. M6D refers to this as prospecting and we do this by first understanding how your existing customers act and where they go around the web. Secondly, they find people that act in a similar manner. M6D uses programmatic buying to deliver high performing ad campaigns to those customers, while they're consuming media around the web. Their campaigns currently focus on video, mobile and display media.
EBay
eBay is building a next generation recommendation system. By understanding each person\'s unique tastes, they can help people find what they\'re looking for even faster or help them discover things that they\'ll love, that they didn\'t even know about!
EBuddy
eBuddy is a Web and Mobile messenger that uses Cassandra for user discovery service, user data service, and as a persistent session store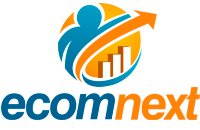 EComNext
eComNext is a data analysis company seeking to know the insights and behavior of the customers of eCommerce websites and make them actionable. They rely on Cassandra to store structured data-like catalogs of product and customer information

Easou.Com
Easou is a Google-like company, but we focus on mobile device search. We provide a searching service that covers things like webpages, images, news, Internet novels, commodities, etc.

Elastic Inbox
ElasticInbox is an open source project which aims to change how the email storage is done.? Designed from group up to be distributed and easily scalable, relying on Cassandra for storing all message metadata.

Embed.Ly
Embedly provides tools for front-end developers to build richer content. Cassandra supports Embedly's API and Pro services, delivering hourly usage numbers and basic analytics to their customers.
Engine
Engine is an app and website developed to link together the data streams of your digital life and automate everyday tasks. Cassandra powers indexing of files and other data that is inserted and flows into the database when you sign onto the service.

Eventbrite
Eventbrite is an event-ticketing marketplace. They have two main focuses: One, providing tools and services to organizers so that it's super easy for them to use the Eventbrite services, by creating events and selling tickets. Two, making the marketplace super easy for attendees to access their services, find events that are interesting to them and attend those events.

Execom
Execom is a software engineering company providing design, development, testing and maintenance of custom made solutions. Internally, Execom uses Cassandra to capture sensor data and store real-time information of product inventory.

Exoscale
Exoscale is the leading swiss cloud provider running Cassandra to hold activity streams of events happening on the IAAS platform and as a time-series database for key metrics inside the platform.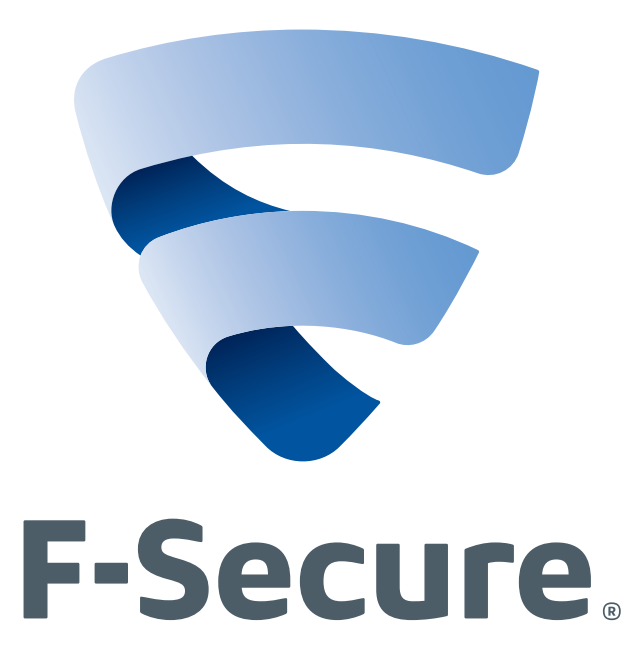 F-Secure
F-Secure is the global leader in providing security as a service through operators. F-Secure is now also expanding into Content Cloud space and offering tremendous opportunities for operators and their customers in providing a compelling range of solutions that are tailored to the needs of the Operator Community that goes beyond Internet security.

Fashiolista
Fashiolista is a social network for fashion inspiration. Using Cassandra to store their large data sets of news feeds for their users.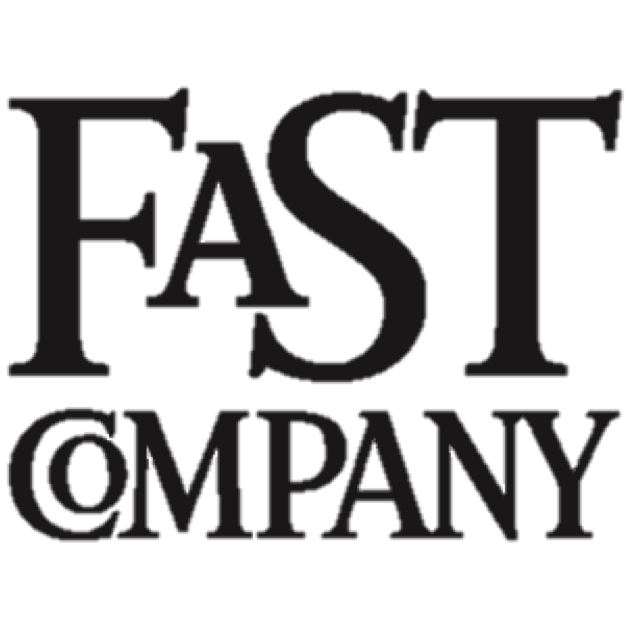 Fast Company
Fast Company covers business and innovation online and in a monthly print magazine. Their web app uses Apache Cassandra to provide a highly available front end, tracking everything from website visits to comments.

Fold3
Fold3, an Ancestry.com company, provides convenient access to US military records, including the stories, photos, and personal documents of the men and women who served. Fold3 migrated their browse structure from MySQL to Cassandra is to make it possible to scale inexpensively.
Fortinet
Fortinet helps customers protect their reputation, sales revenue, and competitive advantage by providing the next generation of data layer monitoring and analytics. Cassandra forms the current backbone of Zonefox's database, persistence components.

FullContact
FullContact is solving the world\\\'s contact information problem by providing APIs to software developers to keep contact information clean, complete and current. At FullContact Cassandra is used in two major roles throughout their distributed search platform.

FullStory
FullStory lets product and support teams easily understand everything about the customer experience by recording every interaction per session with Apache Cassandra.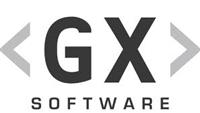 GX Software
GX Software is a global provider of Web Content Management and Online Marketing software.

Gazzang
Gazzang provides data security solutions and expertise to help customers protect sensitive data in big data environments; their primary focus is data encryption and key management for data at rest in Cassandra.

General Sentiment
General Sentiment is a social analytics company that delivers insights that change the way brands make product and marketing decisions. Fueled by big data natural language processing and text analytics, we offer a Social Intelligence Platform that interprets online conversations and discovers actionable social insights.
GitHub
GitHub is used by over four million people to share code and build software better, together. GitHub\'s analytics and reporting system is powered by Apache Cassandra.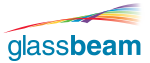 Glassbeam
Glassbeam is the machine data analytics company. Bringing structure and meaning to data from any connected device, Glassbeam provides actionable intelligence around the Internet of Things with Apache Cassandra.

Globant
As an outsourcing company, we deal with most interesting use cases in industries such as Gaming, Data science, Digital Marketing with customers such as Disney, EA, Coca Cola, BBVA, and also in social media with platforms such as LinkedIn.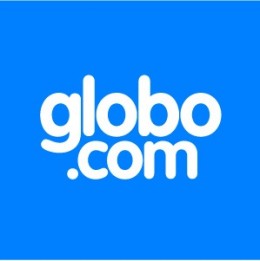 Globo
Globo.com, the Internet arm of Grupo Globo the largest media conglomerate in Latin America, DVR system reached a limit with Redis and moved to Cassandra for improved availability and scale.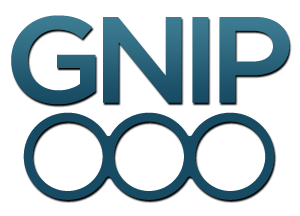 Gnip
Gnip serves as the most reliable source of social data to the world. That may sound ambitious, but from a practical perspective they front publishers such as Twitter, Tumblr, Facebook, WordPress, and many more. Gnip takes the firehoses from those publishers and provides that data to our customers who want to leverage it for their business.

GoDaddy
GoDaddy is the world's largest platform for small businesses. They\'re also the world's largest domain name registrar and web host provider; they provide a number of services in support of our broader mission to help small businesses succeed.

Hailo Cab
Hailo is the taxi app. Hail a licensed taxi from your smartphone in two taps. Hailo currently operates in London, Dublin, Toronto, Boston and Chicago with more launching imminently.

Health Market Sciences
Health Market Science, a provider data, software, and integration services supplier, provides healthcare companies with better results through high quality market intelligence, industry leading provider verification, and unparalleled data management. Our solutions and services range from pure data delivery to highly sophisticated end-to-end solutions that address business challenges in the area of data management, revenue leakage, and regulatory compliance. Health Market Science stores over 1.5 petabytes of information stored in Apache Cassandra!

HealthCare Anytime
HealthCare Anytime provides Web-based portal solutions that assist healthcare organizations in achieving meaningful use, optimized operations, and increased patient and staff satisfaction.
Healthline Networks
Healthline Networks has two lines of business: One line of business is called Healthline.com, which is a public-based consumer website for health information. The other part is when they serve enterprise customers through their Search and Taxonomy Platform.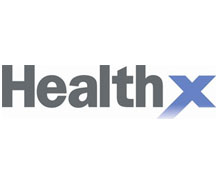 Healthx
Healthx develops and manages online portals and applications for the healthcare market that help support strategic activities such as enrollment, reporting, claims management, and business intelligence. Using Cassandra to improve the text search process of its provider directory system, and improve their user experience through more efficient search capabilities.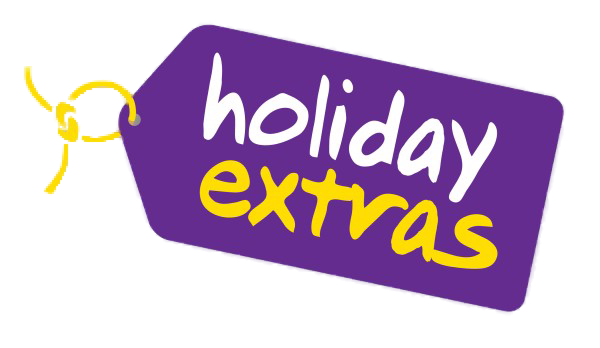 Holiday Extras
Holiday Extras provides airport car parking, hotels, lounge, and other travel add-on products with a goal to make travel easy. Holiday Extras has migrated from MySQL to Cassandra for managing their data collection and reporting
Hulu
Hulu\'s mission is to help people find and enjoy the world\'s premium video content when, where and how they want it. With over 4 million paying Hulu Plus subscribers and approximately 30 million monthly unique viewers Hulu turned to Cassandra as a persistent data store where all writes are made.
I2O Water
i2O Water provides intelligent solutions for water utility companies around the world, to help them reduce the pressure in their water networks, to save water. This helps them reduce leakages and bursts on their water network. They currently save over 100 million litres of water per day for customers across the world.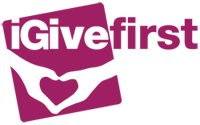 IGiveFirst
iGivefirst is a new platform, created to revolutionize how you support the causes you care about. We make it easy to find qualified nonprofits, safely contribute when the urge to help feels strongest, and use media to spread the word. Together we can make the world a more charitable place. You can help in a couple of ways, give now to your favorite charity and/or join for free to show your support.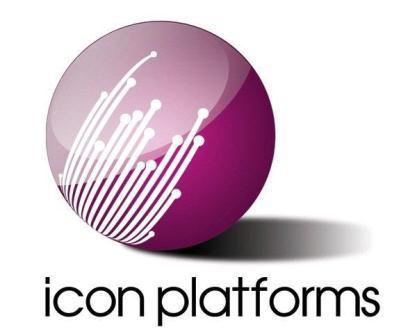 Icon Platforms
Icon Platforms helps brands build customer engagement and loyalty through technology that rewards customer actions within mobile applications and web sites.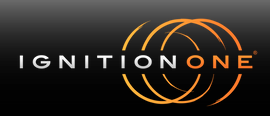 IgnitionOne
IgnitionOne is a digital marketing solutions company providing world-class proprietary technology and expert services to improve digital marketing performance. IgnitionOne's integrated Digital Marketing Suite (DMS) helps marketers centralize, manage and optimize Digital Media, understand cross channel attribution while helping to optimize conversions on a marketer's website. Digital Marketing is not only simpler when it's integrated, but it is also more effective. At the core of what we do is our proprietary Scoring Algorithm which determines the value of a user in order to deliver the right message, at the right time, at the right cost to a marketer's users on and off their website. Our solutions are backed by cross-channel attribution and analytic capabilities to drive actionable insights. IgnitionOne Advisor teams provide media buying, bid optimization and media-mix modeling expertise for online advertising across every channel.

Iland
iland, the leading cloud computing company, leverages Apache Cassandra\'s multi-datacenter replication to power their consumer web portal; storing time series based user data.

Impetus
Impetus is a software solutions and services company. With over 1400+ engineers, we\'ve been architecting and implementing big data since 2007. In addition to big data, our technology domains also include carrier grade large systems, test and performance engineering and enterprise mobility. With customers spanning financial services, healthcare, manufacturing, telco, digital media and more, we are considered pioneers in distributed software engineering with vertical and functional expertise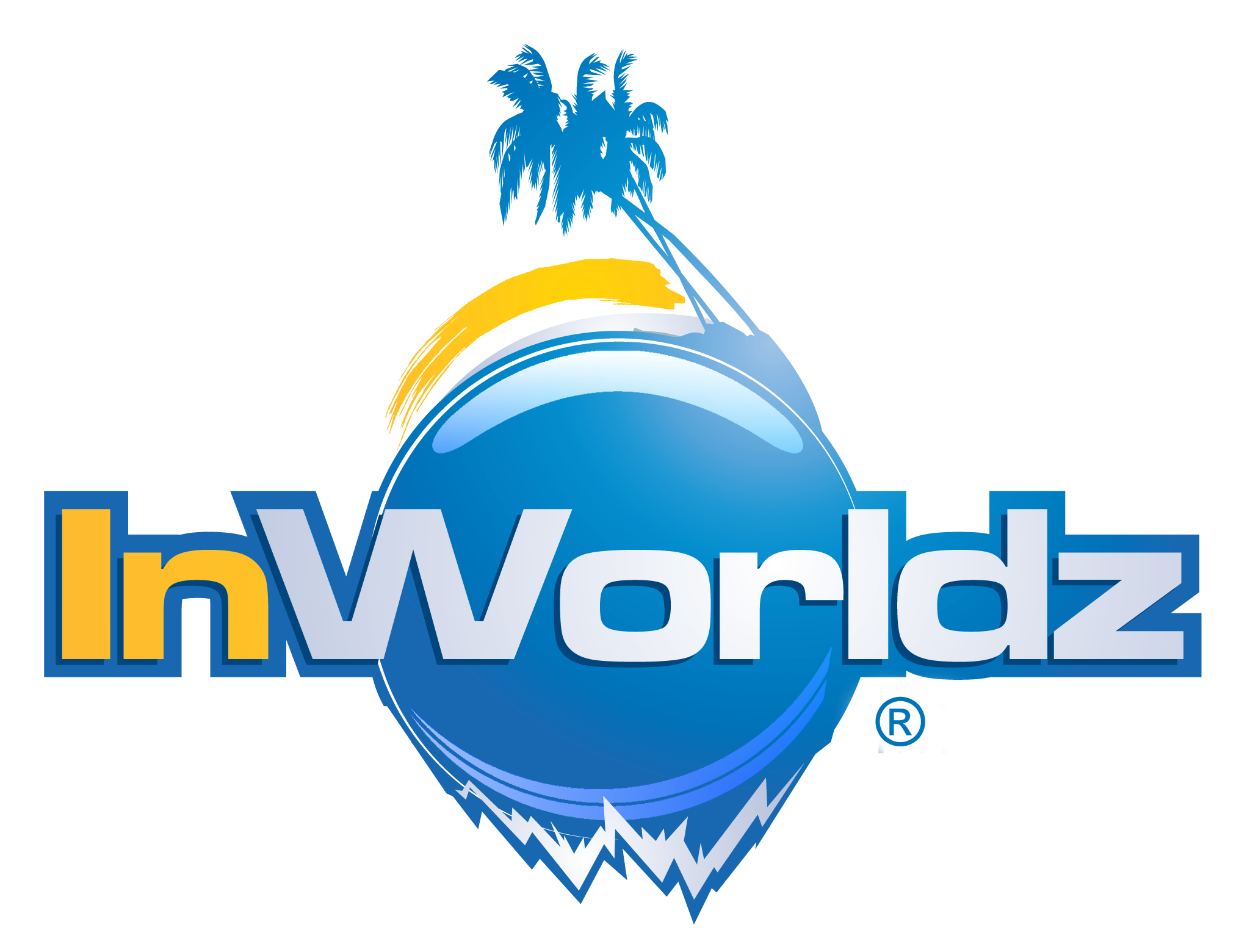 InWorldz
InWorldz is a massive-scale 3D virtual world. It's a very open-ended architecture where people can come in and sort of create their own games, create their own content, and sell virtual goods. InWorldz provides 3D spaces for people to use and they can come in and sort of use them in any way that they want.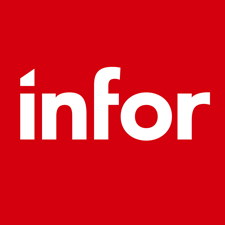 Infor
Infor, the third largest ERP software company\'s PeopleAnswers, is a science-based talent management platform that improves the hiring processes. PeopleAnswers is backed by Apache Cassandra to recommend the right candidates, and meet the always on demand of a global company.

Instaclustr
Instaclustr supplies managed Cassandra hosting in the cloud; they take care of running and managing your Cassandra cluster via the following services: deploying, scaling, monitoring, performance tuning, backup, and providing awesome support.

Instagram
Instagram is a fun and quirky way to share your life with friends through a series of pictures. Snap a photo with your mobile phone, then choose a filter to transform the image into a memory to keep around forever. We\'re building Instagram to allow you to experience moments in your friends\' lives through pictures as they happen. We imagine a world more connected through photos.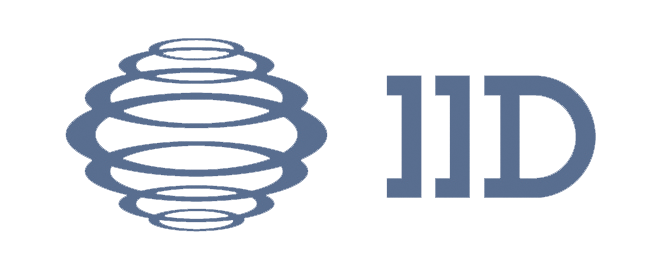 Internet Identity
Internet Identity make the Internet safe through collaboration, sharing, and new solutions based on better intelligence.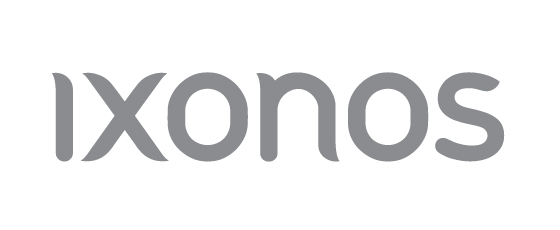 Ixonos
Ixonos is a creative mobile solutions company that develops wireless technologies, software and solutions for connected devices and mobile services.
Jeniot
MyDrive Solutions were the first UK telematics provider to record driver behavioural data on a single second basis. As the UK telematics industry develops, more insurance companies are realising the importance of single second data logging in comparison to 30 second 'snapshot' methods.
JetPac
Jetpac is big data for images; they have processed billions of images from social media, using image processing and metadata analysis, to get better insight into venues and locations for recommendations.

Keen IO
Keen IO makes powerful APIs that modern developers use to build custom and white-labeled analytics at scale, where Cassandra is the event data store.

Kenshoo
Kenshoo is a global software company that engineers cloud-based digital marketing solutions and predictive media optimization technology. Kenshoo is using Cassandra for rapid retrieval of audit data and real time bidding.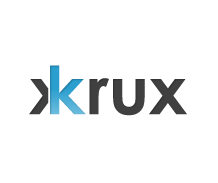 Krux
Krux uses their cloud-based data management platform to help web operators protect, manage, and monetize data across all digital screens and sources.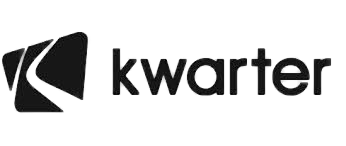 Kwarter
Kwarter provides the first mobile gamification platform for live TV. Their API uses Apache Cassandra to provide real-time messaging to create engaging, timely content.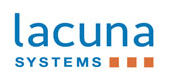 Lacuna Systems
Lacuna Systems uses Cassandra to store time series performance metrics from Application Delivery Controllers.

Lease Eagle
LeaseEagle is a cloud based business solution for any organization that needs to manage the lifecycle of physical locations. Typically these are retail and hospitality organizations throughout the country or across the world including some corporate offices that have many sites.

Libon
Libon is a mobile chat application to improve the communication we have with the people who matter. Libon uses Cassandra to handles massive data from their user\\\'s devices, providing a complete backup of user data across devices so the conversation you start with on your iPhone can be resumed on the HTML5 page at home.

Librato
Librato is a time-series metrics platform that we run as a hosted service. Basically, we provide a really simple rest API that customers push any type of time-series data to us. We store that, provide you with dashboards and we do threshold alerting on that data as it comes in. Because it's developed as a generic API, we support systems monitoring, you can give us application performance metrics, business metrics, all of that and we present that all in one product.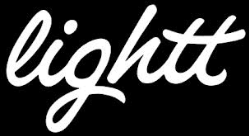 Lightt
Lightt is a visual timeline service that allows you to capture moments on your mobile device which are stored in an infinite visual timeline.

Lithium
Lithium helps companies connect with their most passionate customers by enabling companies to listen and respond to their customers through social channels and building engaging online communities. Using Cassandra for everything from activity feeds to notifications.

LoopLogic
LoopLogic allows businesses, big and small, to cost-effectively and securely mix and share online presentations that feature rich media elements. With LoopLogic, users can record audio and video over slides; sync a video and slides into one presentation; add "chapters" to a video presentation; or upload a slide deck with new video or audio. They also can measure the performance of the content stored in their "channels" by tracking statistics— including who viewed their presentation, when and where they saw it, how long they watched it, and if they are sharing it.
Lucid
Lucid is a pioneer in the concept of bringing real-time energy and water use feedback to building managers and tenants via connected devices. Cassandra warehouses all of the energy, weather, profile and statistical data for their clients.
MarkedUp Analytics
MarkedUp is a premium analytics solution for software developers, currently those who work on the Windows platform. We help them understand how their app is used everyday, we log crashes, but we also do things like provide data that helps them boost the trials of their software and ultimately the amount of software that they sell.

Mass Relevance
With the Mass Relevance Platform, you can source any social conversation or interaction that is happening in the world, and put it to use in your marketing and advertising. Discover the right content by sourcing data from keywords, specific user accounts, geo-locations, client apps and more.

Mate1.Com
Mate1 is an online dating website with social networking features.
MediaCrossing
MediaCrossing is an independent digital media trading firm that operates a managed service platform that provides programmatic advertising solutions to marketers, agencies and publishers. MediaCrossing leverages Apache Cassandra for time-series data, user mappings, and event management.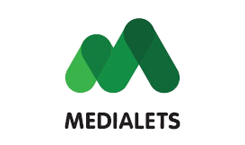 Medialets
Medialets is the rich media mobile platform for mobile and tablet advertising. We enable high value premium mobile advertising at scale. We work really hard to make advertising easier and faster for advertisers and agencies and work with all the premium publishers in the mobile community to deliver really great creative and large campaigns.
Medidata Solutions
Medidata Solutions chose Cassandra for their audit service so that platforms managing various aspects of trials can then report on any operation that matters: from a user logging in, to reports on data from a subject, to some key information about a subject that might have changed.

MetaBroadcast
MetaBroadcast processes metadata that comes out of the broadcast industry; they do this in three ways for the B2B customers we serve. First, they take all sorts of content descriptions, their topic and description information and act as a top hub here in the UK for anyone wanting to know what's happening on radio or TV. Second, they run a personalization system, which offers a range of recommendations for our clients to use. Third, they have a series of analytic products that help the industry understand better what's going on with their audiences.

Microsoft MetricsHub
Microsoft\'s MetricsHub offers public cloud monitoring that keeps web applications up and running for the lowest possible cost. Customers can use rules based on trends in business metrics -- e.g. a growing number of pending email deliveries to increase their capacity or change their service configuration.

Midokura
Midokura\'s Midonet, a network virtualization solution closely integrated with Openstack, uses Cassandra to power their network monitoring solution for high availability.

Mollom
At Mollom we are focused on preventing spam and unwanted content on blogs and ports. We largely focus on the Drupal community, we also have plugins for many other CMS\' such as Wordpress, Joomla, SilverLight and we have an open API where people can program against.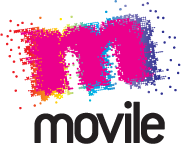 Movile
Movile is the industry leader for development of mobile content and commerce platforms in Latin America. They are using Cassandra as their main users subscriptions repository, holding rules for billing and safety mechanisms.

Movio
Movio solution provides marketing analytics and targeted campaigns for the cinema industry. Movio uses Apache Cassandra as part of their analytics and email tracking solutions.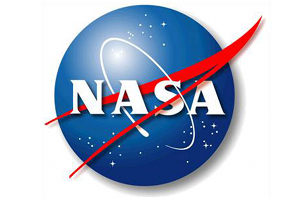 NASA
NASA uses Cassandra in a virtualized environment to manage the vast amounts of security data that they collect and maintain. NASA needed a way to take all of their data feeds and correlate everything in an intelligent way, that could be understood and analyzed to present a total picture.

NREL
At the National Renewable Energy Laboratory (NREL), we focus on creative answers to today\'s energy challenges. From fundamental science and energy analysis to validating new products for the commercial market, NREL researchers are dedicated to transforming the way the world uses energy.

NScaled
nScaled uses Cassandra to as a backbone for Cloud Archived File System hosted in their worldwide data centers.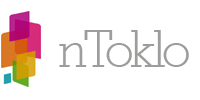 NToklo
At nToklo, we are in the business of recommendations. We are essentially a recommendations engine. What we do is we store lots and lots of user behavior in Cassandra which we analyze in order to produce user-based forecasts, where we try to determine what the user is likely to do next.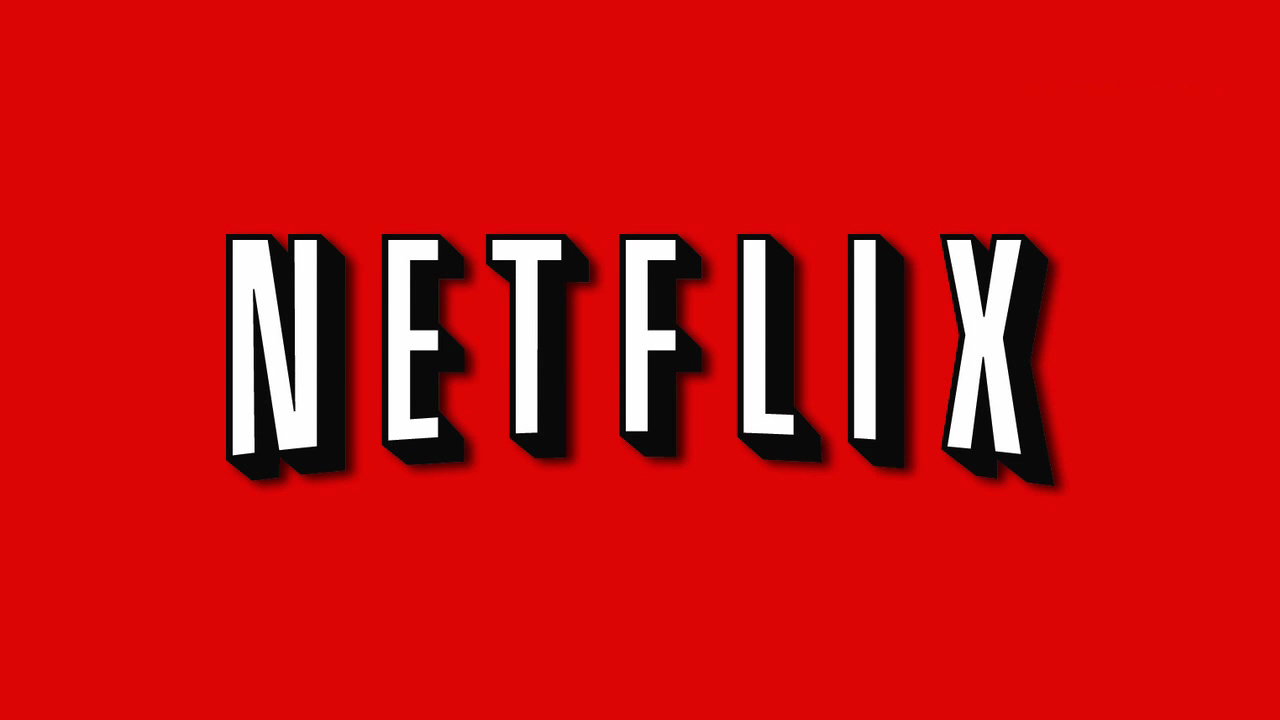 Netflix
As Netflix moved into the cloud, we needed to find the appropriate mechanisms to persist and query data within our highly distributed infrastructure. Our goal is to build fast, fault tolerant systems at Internet scale. We realized that in order to achieve this goal, we needed to move beyond the constraints of the traditional relational model.

Netvibes
Netvibes, the dashboard of everything, uses Cassandra to help users create a personalized, online dashboard.

Newswhip
NewsWhip analyzes human engagement through social media with millions of news stories, videos and other content, and surfaces the trending content that will be big - hours or days before it takes off. Cassandra is used in a variety of ways including storing 200,000 news articles daily.

Nexgate
Nexgate is a security and compliance suite for social; what they do is help enterprises solve their issues around their social infrastructure.
Odnoklassniki
Odnoklassniki one of the largest social networks for Russian-speaking audiences. It\'s used across 220 countries and translated in multiple languages. We have 200 million registered users and roughly 80 million unique visits monthly. We started in 2006 and since that time we have been growing fast.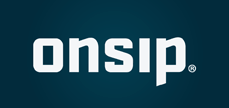 OnSIP
What OnSIP provides is a business phone service to multi-size businesses and a suite of communication services as well; these services include instant messaging, presence, voice, video services almost exclusively based on SIP protocol, which is where our name comes from.

Onesto
Onesto is a design and IT consulting company with a goal to make information technology do pleasurable things for people.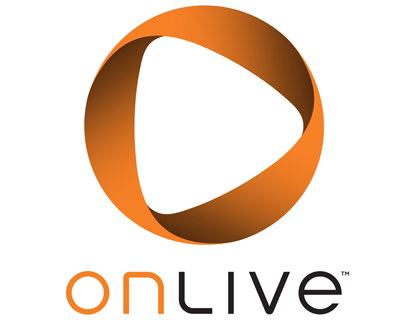 Onlive
OnLive is building the future of cloud computing, making it possible to run desktop applications remotely and across many platforms. Onlive\'s analytics backend system and recording of user actions is built around DataStax Community Edition of Apache Cassandra.
Ooyala
Ooyala built a scalable, flexible, real-time analytics engine using Cassandra.

OpenMarket
OpenMarket helps enterprises use mobile to transform their business by providing mobile engagement solutions for organizations to optimize their operations and enhance relationships with their customers and employees.

Opensource Connections
Open Source Connections has been primarily a search and more specifically a Solr consultancy, so they help people get up and running with the Solr search engine and make sure that their searches are returning relevant results. But more and more these days, they find themselves dealing with big data applications. And a very important part of that ecosystem is Cassandra

Outbrain
Outbrain helps people discover the most interesting, relevant and trusted content out there. We are the leading company for content discovery. Folks like CNN, Fox News, and lots of other premium publishers and companies trust us on thier sites. The company was founded in 2006 and we do somewhere around 90 billion recommendations on over 10 billion page views per month. Right now we reach ~86% of the online US population.

PROS
PROS is a Big Data software company with prescriptive analytics in their software that facilitates their customers to analyze their data and get the insights and guidance to optimize their pricing, sales, and revenue management.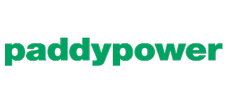 Paddy Power
Paddy Power is a betting company leveraging Cassandra to power their mobile application to provide real-time product and pricing to their customers.

PagerDuty
PagerDuty provides highly available IT alerts with the stability of Apache Cassandra.

Pantheon
Pantheon manages the DNS/Cassandra layer to maintain full availability (read and write) during deployments and data center interlink failures.

Paperkut
PAPERKUT™ is a white-label paperless receipt platform which aggregates receipts by connecting with high street retailers, online stores/services, public transport systems, and Point of Sale (PoS) systems. Our platform allows developers to easily incorporate paperless receipts into products, applications and services. Transaction processes remain the same with no change to normal shopping behaviour for the consumer, or staff training for the retailer. Our paperless receipts are delivered to customers automatically, protecting customer privacy and improving a retailer\'s eco-friendly reputation. Parse - A Division of Facebook
Parse started out as a platform that focused on providing tools for a lot of mobile developers to focus on building the apps, rather than worrying about databases and handling servers. Since that initial goal, we've expanded to multiple platforms and we also now support some web products. To list some of the things we offer: a data store, an API for sending push notifications to the various platforms, wrappers for common social APIs, web hosting, file-hosting, custom server code and hooks, and now we also offer our analytics products.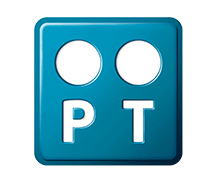 Portugal Telecom
Portugal Telecom is the largest telecommunications service provider in Portugal using Cassandra to help their customer\'s experiences and improve their quality of service.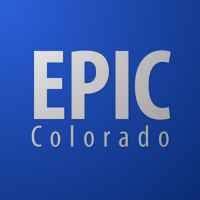 Project EPIC
Project EPIC is a multi-disciplinary, multi-university, multi-lingual research effort to support the information needs by members of the public during times of mass emergency. The University of Colorado project is using Cassandra to store and collect social media data about disasters
Proofpoint
Proofpoint actually has several products around email and spam filtering. Internally they wanted to track utilization of systems and find out what's going on. So they're currently working on a project to monitor internal systems, to find out whether things are performing or not and that's where they're starting to use KairosDB.
Qafe
QAFE stands for "Qualogy Application Framework for the Enterprise". QAFE allows you to recycle legacy applications, build applications from scratch and execute your mobile strategy to an anywhere, anyplace collaboration.

Quandl
Quandl is a search engine for numerical data. The platform offers access to millions of open and free financial, economic, and social datasets; indexed from hundreds of sources globally.

Rackspace
Rackspace delivers enterprise-class hybrid cloud infrastructures to businesses of all sizes and kinds around the world. Using Cassandra for cloud monitering and their data cluster.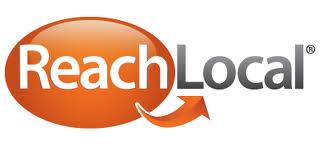 ReachLocal
ReachLocal provides end-to-end Internet advertising services to small and medium-sized businesses in eight countries. We handle things like paid search, display advertising campaigns, social media marketing and reputation management, and more. We also manage campaigns where the customer's web site information is actually served up via our own Web proxy servers so we can capture analytics data regarding end user interactions.

Recruiting.Com
Recruiting.com provides next generation software and technology to help organizations succeed by recruiting and hiring the right people. Our technology solutions enable employers to find and effectively recruit talent through our cloud-based candidate management software and network of leading local, diversity, and niche job boards, including Jobing.com.

Reddit
Reddit, the \"Front Page of the Internet\" uses Cassandra to manage user history and vote data.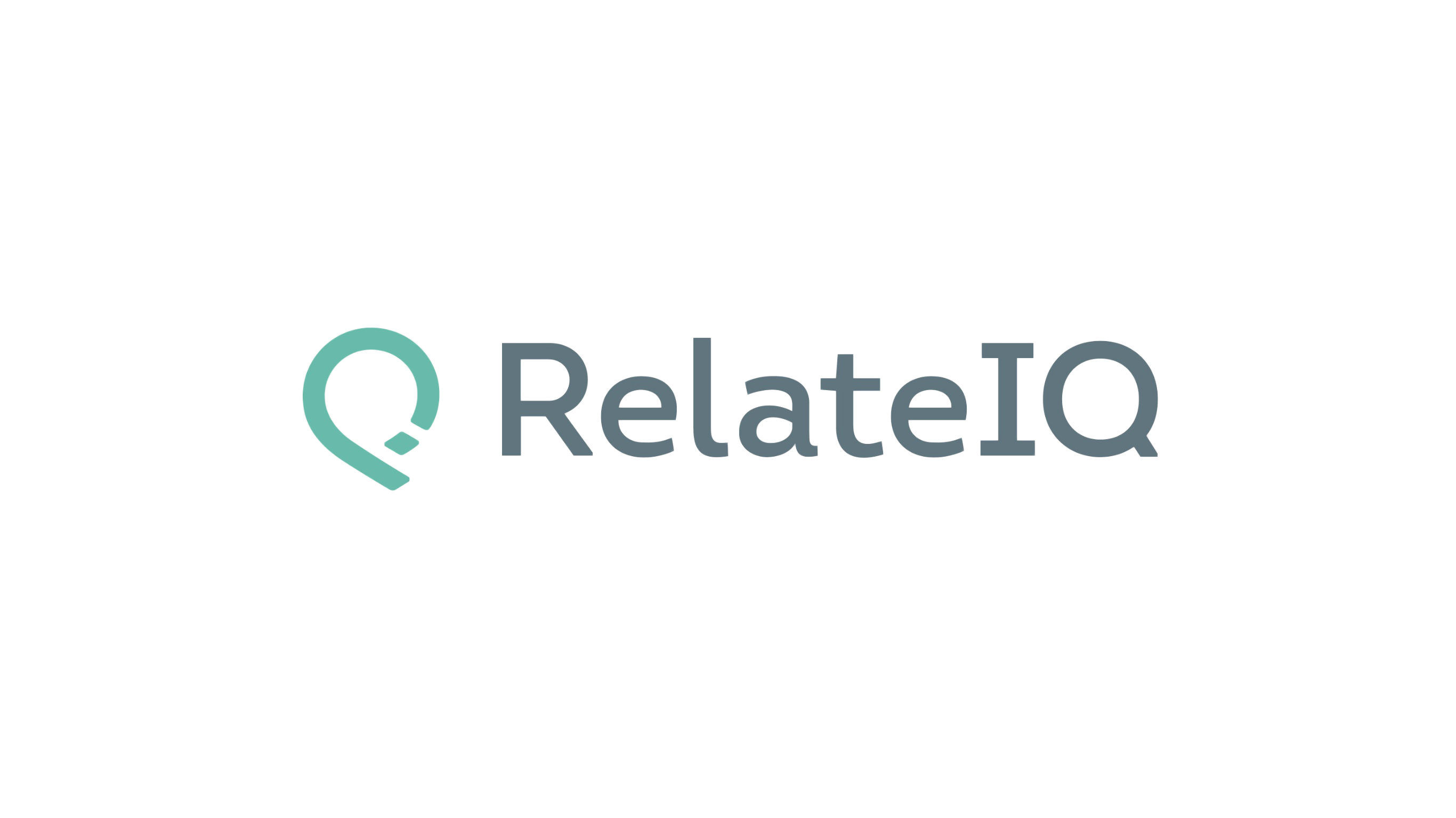 RelateIQ
RelateIQ provides relationship management software that automates, simplifies, and deepens the way people engage with professional relationships. RelateIQ uses Cassandra to manage customer timeline views and time-series data.

Relay42
Relay42 is a tag and data management platform providing marketers a platform to integrate third-party tags and create reports with personalized actions. Relay42 uses Apache Cassandra across 13 datacenters, storing over 50 billion events.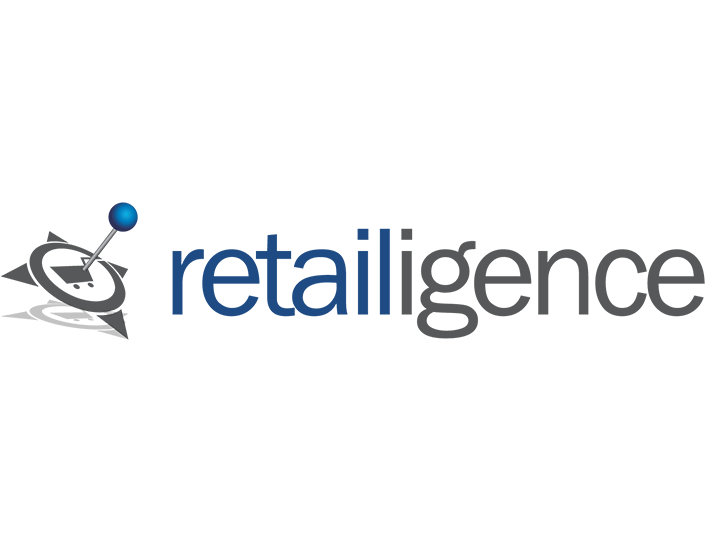 Retailigence
Retailigence is a hyperlocal marketing platform that utilizes brick-and-mortar inventory data obtained directly from retailers to turn online consumers into offline buyers. Using Cassandra for their primary data store behind their API, storing product and availability data for tens of millions of products in hundreds of thousands of locations as well as user behavior and search history.

RightScale
RightScale is a cloud management solution that uses Cassandra both for its internal operations as well as for enabling its customers to deploy either open source Cassandra clusters or DataStax Enterprise clusters on public and private clouds.

Riptide IO
Riptide IO manages intelligent machines, to help identify operational faults that would impact the environment. Riptide IO selected Apache Cassandra to power their time series, sensor data.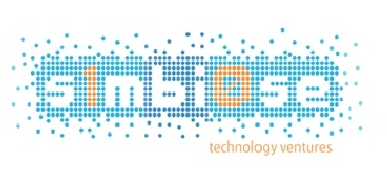 S1mbi0se
S1mbi0se is a big data company focusing on collecting, processing and extracting insights from huge amounts of online and offline data. They do this in order to understand the customers (or users) behavior, intent and interest.
SSENSE
SSENSE is a web-based application for mixing and matching products from any online store that uses Cassandra as its back-end data store.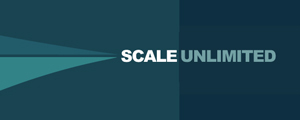 Scale Unlimited
Scale Unlimited provides consulting and training, primarily around big data. A lot of their services include providing custom work-flow development for customers with training as well as search; they do a lot of work primarily with Solr/Lucene based search.

Scandit
Scandit provides mobile app developers with a very fast and user-friendly Barcode Scanner. In addition to the SDK, they also offer a Product API that lets you retrieve product information for more than 25 million UPCs (the UPC is the number encoded in a barcode, which is used to identify the product). They are currently powering millions of app installations.

Scoop.It
Scoop.it uses Cassandra for monitoring live analytics as well as archiving that data: time series data fits perfectly into Cassandra's data model. We're also using the software for asynchronous analytics: after heavy computation in a Hadoop stack, job results are stored into Cassandra, which seamlessly handles short but high write throughput. Lastly, we're using it for our suggestion engine: we leverage Cassandra's bloom filters to keep track of the content that has been suggested and that which has not.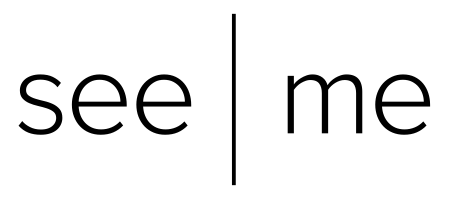 See.Me
See.me is an online community for creatives. So whether you\'re a photographer, model, musician or designer you can join our community and support other creative, be supportive and pretty soon earn money from your passions.

SessionM
SessionM's mobile advertising platform ignites deeper engagement with mobile content and advertising. Cassandra is their primary data store for almost all non-persistent data and non-configuration data.

ShareThis
ShareThis is the company for those wanting to make the world more connected, trusted and valuable through sharing. Headquartered in Palo Alto, ShareThis has offices in seven U.S. locations including New York, Los Angeles and Chicago. ShareThis is a privately held company with investments from leading venture capital companies inlcuding Blue Chip Venture Company, DFJ, Mercury Fund, RPM Ventures and T-Venture.

Shift
Shift is a platform that is tailored for marketers. It enables them to communicate across organizations and departments in a single place. In addition to messaging, SHIFT is also an open application platform. It has a set of applications built on top of it that communicate with each other.

Shodan
SHODAN is a search engine that lets you find specific computers (routers, servers, etc.) using a variety of filters. Some have also described it as a public port scan directory or a search engine of banners. Web search engines, such as Google and Bing, are great for finding websites. But what if you're interested in finding computers running a certain piece of software (such as Apache)? Or if you want to know which version of Microsoft IIS is the most popular? Or you want to see how many anonymous FTP servers there are? Maybe a new vulnerability came out and you want to see how many hosts it could infect? Traditional web search engines don't let you answer those questions.

SiQueries
SiQueries provides SaaS for data analysis and visualization for small to medium sized companies. SiQueries stores time series data in Cassandra at speeds of 10,000 writes a second.

SimpleReach
SimpleReach is creating a measurement layer for the social web. What that means is content creators, such as People, Time, USA Today, create hundreds and sometimes thousands of pieces of content per day. They push it out to the web and they don\'t have a good way to track social engagement. From the instant they post the article, we\'re tracking the number of tweets, likes, pins, every social metric in real-time and we\'re tracking that engagement on a very granular level: at the URL or content level; that\'s something that nobody has previously been able to see.

Sirca
Sirca is a leading provider of financial data and eResearch services to universities, regulators and financial market participants world-wide. Sirca uses Cassandra to process 10,000,000 instruments.

Skillpages
SkillPages is a social utility that connects people with skills to the people who need them. Skillpages cover all skills – from software engineering to plumbers, babysitters to entertainers and everything in between. SkillPages now has over 7 million members from over 160 different countries and they're currently growing at a rate of one new member every 3 seconds! Best of all, registering your skills and finding skilled people is completely free.
Sky
Sky is a valued part of everyday life in over 11 million homes by offering high-quality television in high definition. Sky uses Cassandra to power its online shopping services.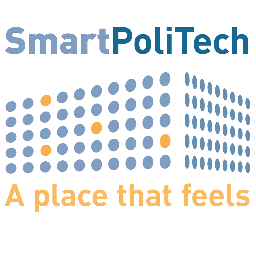 SmartPoliTech
SmartPoliTech is a University of Extremadura project with the goal of turning the school into a large experimental ecosystem; consisting of Cassandra powered time-series sensor data.

Social Artisan
Social Artisan has developed innovative technologies to improve and value media coverage across news, blogs and social media to increase lead generation and sales. Metric Alerts helps to prove the value of PR to your business, whereas Prophesay helps to optimise messages to maximise their social media impact and reach.
Software Projects Inc.
Software Projects has been around for over 10 years now. We are focused on helping small to medium sized businesses sell more products and services online. We currently drive about $1 billion in e-commerce transactions, and we\'re doing that for 3,000 businesses in 14 countries total. We also provide managed Cassandra hosting for dozens of startups.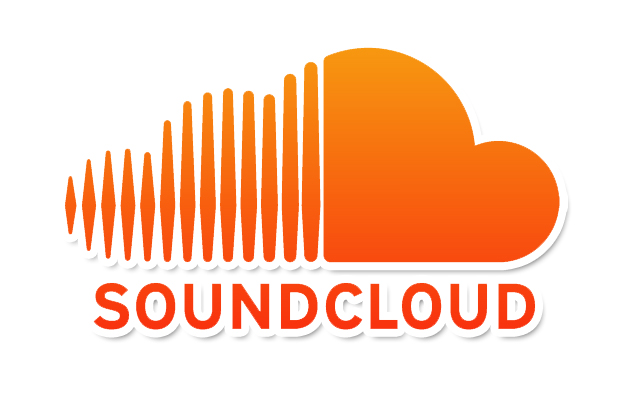 SoundCloud
SoundCloud is an online audio distribution platform which allows musicians to collaborate, promote and distribute their music. It has sometimes been described as being for audio what Flickr is for photos, or Vimeo is for video.

Splunk
Splunk indexes and makes searchable data from any app, server or network device in real time including logs, config files, messages, alerts, scripts and metrics.

SpotRight Inc
SpotRight's GraphMassive product is the largest multi-network consumer social graph for data-driven and brand marketers. We've linked social interest and relationships to individual consumers at scale, currently three hundred million consumers with eight billion social connections. With all that data we provide valuable social insights for digital marketers including audiences and measurement based off those insights.

Spotify
Spotify is a streaming music application with over 40M active monthly users and 20M tracks to choose from. Spotify migrated from PostgreSQL to Apache Cassandra to handle their playlists infrastructure.

Stormpath
Stormpath is the first easy and secure user management and authentication service for developers. Their API handles authentication, password storage, user management, access control, and common security workflows like password reset.

Strmur
Strmur is a social network that basically allows you to find, share and aggregate web content through content streams; we wanted to give users the ability to filter the kinds of content they would see.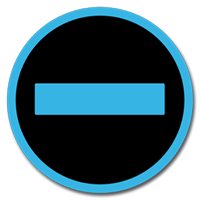 Surespot
Surespot is a mobile messaging app providing encryption for everyone. Surespot uses Apache Cassandra to store chat messages and public keys.

Taboola
Taboola is the world\'s leading content distribution and discovery platform, serving daily recommendations to over 300M monthly visitors on the web\'s most innovative publisher sites.

Talkbits
Talkbits is a mobile application whose goal is to connect people and explore the world through sound and voice; starting where you live. Imagine you want to connect with nearby people in San Francisco or Singapore. You launch talkbits, which works like a Walkie Talkie, and push a button to talk. As you talk, the app sends voice messages (bits) to nearby people in real time. All voice communication is grouped by channels of common interest, common location or friendship relations.

Teads
Teads uses Cassandra to connect advertisers and publishers with its video marketplace to view the analytics of their activity in real-time.

The New York Times
The New York Times is the premier news organization, with a worldwide presence. Their latest chat system is using Apache Cassandra as a cache layer to support their systems and services, client and partner devices, and breaking news alerts.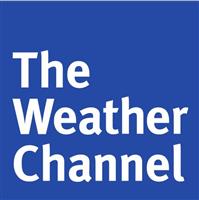 The Weather Channel
The Weather Channel is the number one source for weather on all platforms: TV, web, mobile, and API. Weather Channel uses Cassandra for stat tracking and caching data mashups in their content generation system.

Third Iris
Third Iris Corp is the international licensor of the VIAAS video intelligence system a cloud based VSaaS platform for video security and monitoring.
TransUnion
Iovation's a service that other customers will incorporate into their business to help detect fraud and it works in real time trying to find fraudulent accounts. You probably use Iovation services indirectly through other customers' websites. As the device reputation authority, we're able to expose and predict trustworthiness from a consumer's interactions across the broad online landscape, including retail, financial services, telecommunications, social networking, logistics, dating, gaming, and gambling.

Trapit
Trapit is a content curation service for marketers and media companies. Our tools enable our users to discover relevant information and curate engaging content collections on behalf of their audiences across prevailing digital consumption platforms. Basically users or administrators can create what we call traps. Traps are persistent topic channels of the most relevant content to a given user. Traps are smart, continually adjusting and improving from user feedback. We make it really simple. Trapit discovers the most relevant, new content for a given topic and pushes that information to your web, mobile or social audiences in near real time.

Tuplejump
The Tuplejump Platform provides the infrastructure components, tools and blueprints to build big data powered applications. Tuplejump is using Cassandra, with multi-datacenter replication in a variety of uses including: message processing, Spark integration, a distributed OLAP cube, and machine learning tools.
Tutao
Tutao is developing Tutanota, the world's first secure mail application for communicating securely with anyone. This works without additional efforts, even if the recipient does not use our system.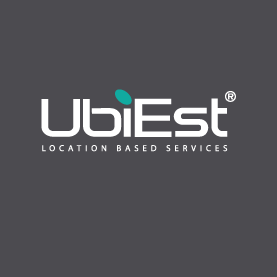 UbiEst
UbiEst is the Italian leading provider of location based services. UbiEst uses Cassandra as a data storage solution for time series data sent by GPS trackers.

Ultravisual
Ultravisual is a beautiful visual publishing tool that lets you create, curate and share collections of photos and videos.
Uplight
Uplight is changing the way the world uses energy with its groundbreaking consumer engagement applications and services. Energy providers, product manufacturers and consumer channel partners across the globe use Tendril's solutions to foster deeper consumer relationships, differentiate their offerings, lower their cost of operations, and drive increased value over the lifetime of the consumer. The company's flagship application suite, Tendril Energize™ delivers the insight, choice and control utilities and consumers need to meet their energy management goals. Additionally, Tendril's solutions are based on an open platform with a rich set of APIs, thus unlocking innovation for our Utility customers through 3rd-party development.

Urban Airship
Urban Airship is fundamentally a mobile relationship management company. They view it as their job to provide our customers with the best possible means of interacting with audiences on mobile devices. A common use case for their customers would be breaking news; for example: if you have the USA Today application and you get breaking news alerts, they power those push notifications that go to those devices.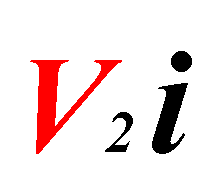 V2i
V2i is a design and experimental testing company specializing in the field of structural dynamics. The company develops, uses and markets solutions for improving the design, mechanic strength and life of equipment and structures. V2i also offers a wide range of facilities and services for monitoring of production equipment.

Veezio
Veezio analyzes and indexes videos based on their content. With that data, they enable content providers to not only search for but also search inside of videos. Veezio provides video SEO, allowing you to create metatags your video that Google and competing search engines can pickup. Veezio also does content-based recommendations.

Viafoura
Viafoura is a social monetization platform that enables brands with digital content to better engage, understand and monetize their online community. Migrating from MySQL, Viafoura uses Cassandra for scalable queries, and for their highly available social infrastructure.

Videoplaza
Videoplaza powers the video advertising businesses of broadcasters, publishers and ad networks, enabling IP-delivered video advertising revenues to be maximised.

VigLink
At VigLink, they help publishers make money from blogs, forums and other kinds of sites by using affiliate marketing. Automating and analyzing the affiliation process for their publishers.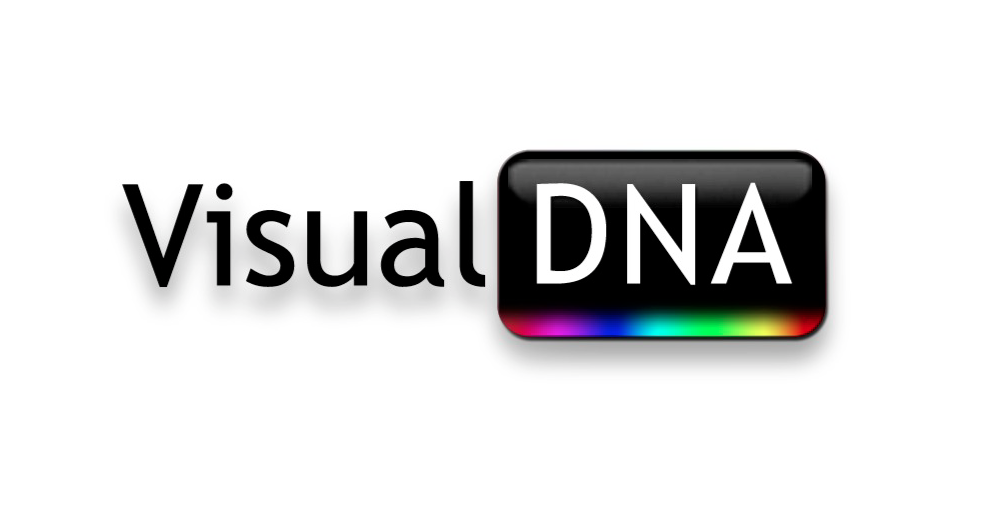 Visual DNA
VisualDNA provides true online audience targeting and insight solutions to the world\'s leading digital agencies, advertisers and publishers. We have 161 million active profiles every month and collect over 6 billion events monthly. We also provide audience analytics to publishers for free.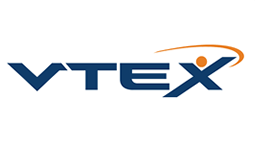 Vtex
Vtex is using Cassandra to collect behavior data from its users in order to provide tools for engagement in its e-commerce platform.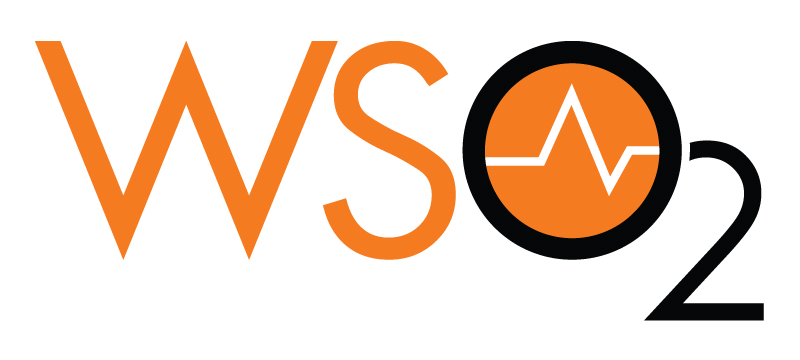 WSO2
WSO2 is focused on providing global enterprise middleware that helps our customers build out their large scale enterprise systems both on-premise and in the cloud.

Wajam
Wajam is a social search engine that lets users get recommendations from content shared on social networking platforms. Wajam stores 300TB+ of social data in Apache Cassandra.
Webcollage
Webcollage helps over 1,000 manufacturers publish stunning product descriptions and beautiful product tours in real-time on sites such as P&G;, 3M, Microsoft, Logitech, Canon, and Bosch. Webcollage uses Cassandra as a highly available, fast front-end cache store.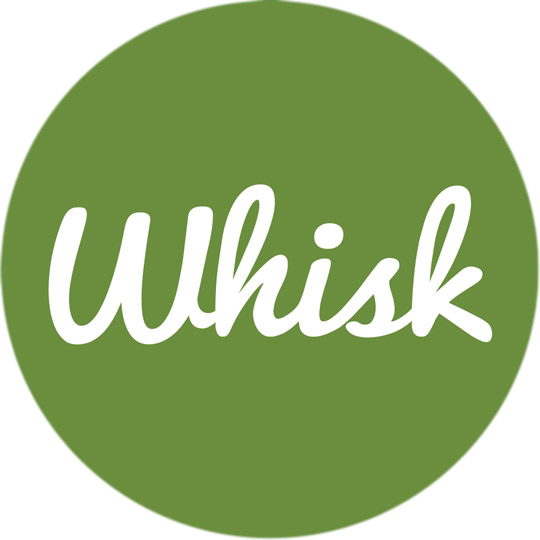 Whisk
Whisk creates smart grocery lists from recipes, helping you buy ingredients easily and use them efficiently. Whisk migrated from MongoDB to Apache Cassandra to power their recommendation engine.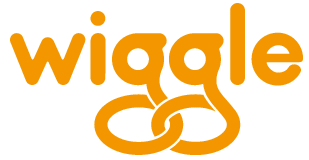 Wiggle
Wiggle is a UK based ecommerce site dedicated to sporting goods and cycling events using Apache Cassandra as a recommendation engine.
Wize Commerce
Wize Commerce is the smartest way to grow your digital business. For over ten years, they have been helping clients maximize their revenue and traffic using optimization technologies that operate at massive scale, and across every channel, device and digital ecosystem. Wize Commerce is a platform that delivers qualified traffic, increased monetization and revenue and profit growth to their merchants, driving over $1B in annual merchant sales. They specialize in acquiring and engaging customers, bringing them to robust comparison shopping sites to help them find what they're looking for.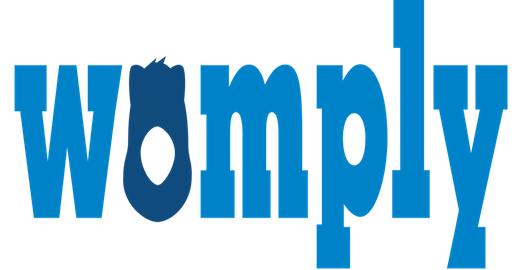 Womply
Womply is a next generation payments data company, using Cassandra to help merchants and credit card processors monitor time series transaction data.

Workware Systems
Workware Systems produces intelligence collection and management systems, which sounds a little broad, but essentially they center on investigative case management and serve markets like government intelligence and law enforcement agencies, and other public organizations, as well as private enterprises.

Yahoo! Japan
Yahoo! Japan, the largest portal site in Japan, uses Apache Cassandra as a low latency solution in a variety of use cases including: eCommerce, finance, maps and their ad delivery systems.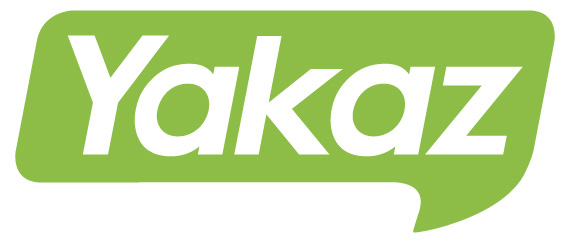 Yakaz
Yakaz is a local social network that aims to connect people living in the same area to communicate easily and in real-time online. It is a free platform to discover local life, post ads or recommend stuff that users like. There are over 10 million unique visitors on Yakaz worldwide every month.
Yameveo
Yameveo is a consulting group focused on the eCommerce field; having been asked to solve problems related to the efficiency and scalability of systems, they brought in Cassandra.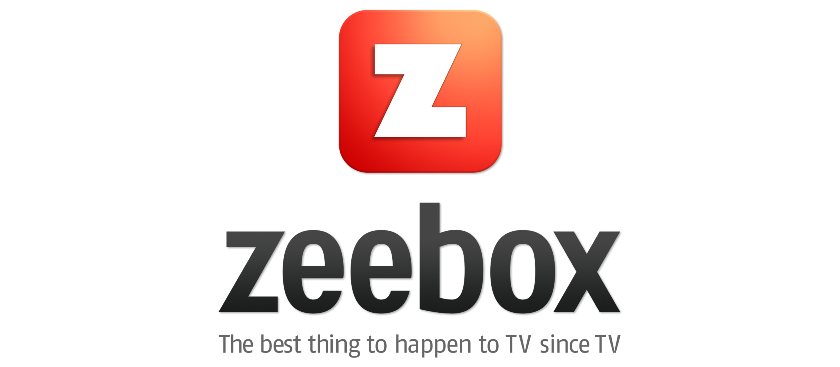 Zeebox
zeebox is a free app that\'s with you on your laptop, iPhone, iPad, Android or BlackBerry smartphone, while you watch TV. zeebox helps you discover, connect, share and interact – all live as you watch. In short, it\'s like a quiet, cool, incredibly well-connected companion right there on the sofa next to you.

Zonar Systems
Zonar provides electronic fleet inspection, tracking and operations solutions for public and private fleets. Zonar uses Cassandra because because of its ability to scale horizontally, its continuous availability and operational ease.

ZoomInfo
ZoomInfo uses Cassandra to store hundreds of millions of B2B ZoomInfo profiles that are stored in a multi-terabyte cache.

Zoosk
Zoosk is a social online dating company with over 25 million members, using Apache Cassandra for their persistent notifications system.

[24]7
[24]7 use Cassandra to store and access interaction data to build real-time predictive models that make the overall consumer experience delightful.